Episode 2  |  29:37 min  |  06.23.2021
Challenging the Loyalty Paradigm: With Industry Veteran Mike Ribero
This is a podcast episode titled, Challenging the Loyalty Paradigm: With Industry Veteran Mike Ribero. The summary for this episode is: <p>This exclusive LIVE interview and event is for anyone who wants to be customer-obsessed and learn why customer engagement, before, during, and after a purchase, is actually the new "loyalty" strategy moving forward. Whether you're a CMO, Chief Customer Officer, or tasked with building and executing any part of your brand's customer engagement strategy, we promise you'll pick up a thing or two from loyalty legend, Mike Ribero.</p><p><br></p><p>Mike has over 35 years of experience building out customer engagement strategies across airlines, hospitality, and even created the wildly popular Hilton Honors program, one of the most successful customer engagement stories to date. He was instrumental in the Starwood Preferred Guest Program, now a part of Marriott Bonvoy, and was involved in Best Buy's rewards program, E*TRADE's first loyalty program, and similar initiatives in the insurance, retail, and DTC sectors.</p><p><br></p><p>Mike is currently the CEO of REACH and will share his vision for what customer engagement really needs to be successful today and in the future, all based on his amazing experience helping shape some of the most successful programs ever launched. Bring your questions to this exclusive event.</p>
Key Takeaways
Show Notes
Guests
Why should marketers listen to what Mike has to say?
Why is the relationship between brands and consumers ripe for reinvention?
With the death of the third-party cookie, will we see a boom in marketers trying to build direct connections to consumers and loyalty programs?
Where do you think the missed opportunities are in the way loyalty has traditionally been run?
Are we seeing a broad erosion of trust between brands and consumers?
Why is a value exchange so important when evolving a loyalty program?
Is there a difference between different age groups and how they view and interact with loyalty programs?
For brands that have been more focused on transactional relationships, how do they embrace this change in customer loyalty?
Are we moving from impersonal marketing driven by adtech and third-party data to a more personal, connected marketing?
Can loyalty help bride the gap between brands and consumers for brands that don't have a brick-and-mortar storefront?
How does this philosophy of reinventing the consumer connection play into REACH's strategy?
How much do brands actually know about their consumers?
What is REACH and how do marketers get involved?
What are the benefits of REACH for brands?
How do consumers benefit from REACH?
How does REACH use zero-party data?
Why did REACH choose to work with Cheetah Digital as a partner?
Why is it important to work with a partner that views loyalty as more than points-for-purchase?
Why does Mike recommend the Cheetah Customer Engagement Suite?
This exclusive LIVE interview and event is for anyone who wants to be customer-obsessed and learn why customer engagement, before, during, and after a purchase, is actually the new "loyalty" strategy moving forward. Whether you're a CMO, Chief Customer Officer, or tasked with building and executing any part of your brand's customer engagement strategy, we promise you'll pick up a thing or two from loyalty legend, Mike Ribero.
Mike has over 35 years of experience building out customer engagement strategies across airlines, hospitality, and even created the wildly popular Hilton Honors program, one of the most successful customer engagement stories to date. He was instrumental in the Starwood Preferred Guest Program, now a part of Marriott Bonvoy, and was involved in Best Buy's rewards program, E*TRADE's first loyalty program, and similar initiatives in the insurance, retail, and DTC sectors.
Mike is currently the CEO of REACH and will share his vision for what customer engagement really needs to be successful today and in the future, all based on his amazing experience helping shape some of the most successful programs ever launched. Bring your questions to this exclusive event.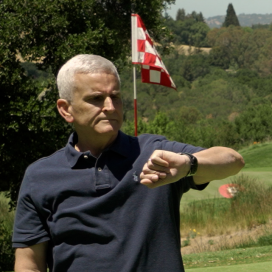 Mike Ribero
Chief Executive Officer at REACH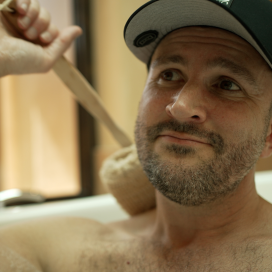 Richard Jones
Chief Marketing Officer at Cheetah Digital