Tips from the Experts: Cheetah CES — Setting Waypoints for Success
This is a podcast episode titled, Tips from the Experts: Cheetah CES — Setting Waypoints for Success. The summary for this episode is: <p>How do you transform your brand into a data-driven organization? </p><p><br></p><p>The benefits of being data-driven are readily apparent — these organizations see increases across the board, from cross-sell revenue to spontaneous purchases by customers. And they are more likely to be profitable as a result. Join our session to learn how to build the framework for engagement with customers through data, and the waypoints you'll need to set for success. We'll also explore use cases and the Cheetah solutions that help drive engagement.</p>
What you'll take away from this session
00:49 MIN
Consumers use an avg. of 6 touchpoints when engaging with a brand -- they're increasingly data-driven
01:15 MIN
Consumers spend 729 minutes a day consuming online media
00:23 MIN
Consumers check their phones 96 times, on average, per day
00:57 MIN
Consumers demand a seamless experience, to be heard, and to feel known
00:53 MIN
Marketers don't need ALL the tools, but the best-in-class tools to serve consumers
01:13 MIN
Technology is better allowing marketers to be data-driven
01:15 MIN
23% more profit revenue and growth potential is derived from engaged customers
00:28 MIN
Jumping into the Cheetah Customer Engagement Suite
00:45 MIN
Waypoint #1: Using data to help define your customer
01:16 MIN
Waypoint #1: How you take action
00:48 MIN
Waypoint #1: How Cheetah helps
01:08 MIN
Waypoint #2: Having the "right" content
01:38 MIN
Waypoint #2: How to take action
00:47 MIN
Waypoint #2: How Cheetah can help
05:33 MIN
Waypoint #3: Diving into analytics
02:17 MIN
Waypoint #3: How to take action
04:14 MIN
Waypoint #3: How Cheetah can help
02:55 MIN
DESCRIPTION
How do you transform your brand into a data-driven organization?
The benefits of being data-driven are readily apparent — these organizations see increases across the board, from cross-sell revenue to spontaneous purchases by customers. And they are more likely to be profitable as a result. Join our session to learn how to build the framework for engagement with customers through data, and the waypoints you'll need to set for success. We'll also explore use cases and the Cheetah solutions that help drive engagement.
Today's Guests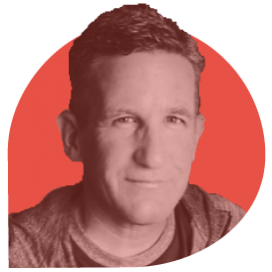 Bruce Swann
|
Sr Director, Product Marketing, Cheetah Digital
Bruce is Senior Director of Product Marketing at Cheetah Digital. He focuses on the go-to-market strategies for solutions within the Cheetah Digital Customer Engagement Suite, as well as creating and delivering thought leadership at industry events. Before joining Cheetah Digital, Bruce worked at Adobe for nearly 6 years as a Group Product Marketing Manager supporting the Adobe Experience Cloud. Bruce lives in Bozeman, MT, with his wife and three children.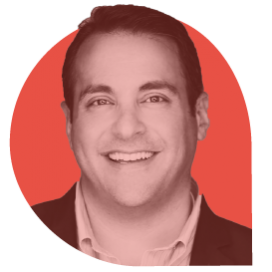 Dave Evans
|
VP, Global Solutions Consulting, Cheetah Digital
David Evans is the Vice President of Global Solutions Consulting for Cheetah Digital, where he leads a team of 20+ Solutions and Business Consultants who work with clients and prospects to help identify a path to value with a goal of delivering exceptional outcomes using Cheetah Digital's products and services. David is a results-oriented digital marketing professional and technologist with over 15 years of experience in building and leading teams, blending technical aptitude and a deep understanding of the data-driven digital marketing ecosystem. With previous roles in Client Success, Client Solutions and Sales Engineering at Experian Marketing Services/Experian CheetahMail, David excels at demonstrating how marketing technology can help brand marketers create meaningful, relevant and high-value outcomes with their customers. He holds a Bachelor of Science Degree in Operations Research with a concentration in Computer Science from The Columbia University School of Engineering and Applied Science in New York City.