Signals '21 Kicks Off with Cheetah Digital President Bill Ingram
This is a podcast episode titled, Signals '21 Kicks Off with Cheetah Digital President Bill Ingram. The summary for this episode is: <p>And we're back. Signals21 launches with our President,&nbsp;<strong>Bill Ingram</strong>&nbsp;delivering his opening remarks along with an explosive video to kick-start our award-winning virtual content series. We'll also give you a quick rundown on some of the key sessions across the 5 weeks of Signals.</p><p><br></p><p>Bill will go on to discuss how the concept of engaging consumers across the entire customer lifecycle, from acquisition to engagement, to retention, is more important than ever, and brands that achieve this will thrive and succeed in this environment. Bill will cover the evolution Cheetah has made with our customers over the past few years, and emphasize the shift in the market to real-time, 1-1 personalized experiences. This is a must-see session to get the latest corporate strategy from Cheetah Digital.</p>
Despite global challenges, a stellar year at Cheetah Digital.
01:06 MIN
93% of shoppers will buy some, or all of their holiday gifts online this year.
01:05 MIN
Just because you can collect data on an individual, doesn't mean you should.
01:08 MIN
We all know personalization gone wrong. Here are the three core principles to get it right.
04:04 MIN
We can transform your business like never before
00:34 MIN
All about week 1: Inspire week.
01:08 MIN
Week 2: Innovate week - all about the Customer Engagement Suite.
01:02 MIN
Week 3: Understand - how brands can collect and use zero-party data at scale.
01:26 MIN
Week 4 - Activate - how leading brands are engaging across the customer lifecycle.
00:48 MIN
Week 5: Engage - leading brands are using loyalty to progressively profile customers.
01:09 MIN
Speaker 1: Welcome to Signals. For our first session, here is Bill Ingram.
Bill Ingram: Welcome to Signals 21. It feels like just yesterday that I was coming to you from the Green River in Utah, to talk about our product strategy and the launch of Cheetah Personalization. This year, I'm here in our newly- renovated studio in Denver, right in the middle of the beautiful Rocky Mountains. 2021 has been another stellar year for Cheetah Digital, and showed us all that we can overcome the challenges of this global pandemic and transform our businesses along the way. Cheetah Digital was able to launch a significant amount of innovation in the market, including AI machine learning for marketers, platform decisioning, advanced journey orchestration and real time personalization, just to name a few. Cheetah Digital was also named a Preferred Loyalty Vendor and an all- in- one solution by Loyalty 360, won the Best CRM and Marketing Automation Solution from the MarTech Breakthrough Awards, and received the RealCDP distinction from the CDP Institute. I can't thank you, our customers, enough for your dedication to success and your dedication to Cheetah Digital, as we help you progress your programs across the customer life cycle. Many of you are gearing up for the retail holiday season. In fact, we just fielded our annual holiday season study, and found that 60% of consumers will be spending the same as last year, with 10% planning to spend more. The study also found that 93% of shoppers will buy some, or all of their holiday gifts online, making this a critical channel for all brands this season. Since we spoke to you last, much has changed in the world at large, and in martech. Vaccines have progressed, and people in businesses across the globe have learned to live in a world, forever changed, not without complications, but certainly with progress and new opportunities, like we have never seen before. Brands have needed to adapt to the new normal and digitize almost every aspect of their business. Some of our customers, such as VF Corp and Bloomin' Brands, have shown that they can quickly pivot, and reinvent themselves in this difficult world climate. In this digital world, real time, immersive moments are more important than ever before, and brands that get it right are benefiting from the consumer attention, trust, and revenue. But personalizing experiences in real time, leveraging all sorts of data insights, does not come without some consequences. Digital transformation leads to tons of digital interactions, tons of data and tons of insights. Look at how much data people created every day last year on average. That figure stood at 2. 5 quintillion bytes per day. This proliferation of data has led brands to a digital crossroads. Like Spiderman said," With great power comes great responsibility." This means that just because you can capture all sorts of anonymous and known insights around consumers, that you should. We live in a world now that is increasingly first and zero- party data focused, which is all about data that consumers willingly want to share with brands. This means shifting away from third party cookies and respecting the privacy of individual consumers, wherever you engage with them across the globe. Snooping on your customers without their permission is a surefire way to establish a bad reputation and potentially get fined. Privacy compliance legislation, such as GDPR and CCPA, have led the way to protect against this. But a sound customer engagement strategy is needed to create a value exchange with consumers, that will lead them to be lifetime loyal brand advocates. According to Gartner, personalization remains a priority for digital marketing leaders. Relevant and timely messaging is key to educating customers, minimizing friction and building purchase consideration. We have all seen personalization gone wrong, whether it's irrelevant content like" you might like" recommendations that miss the mark, failure to recognize consumers' previous purchases, unsurfacing sensitive information about consumers, or messages being said at the wrong cadence and in the wrong channels. All of these points to the importance of engaging with consumers on an individual level. This human approach to personalization is critical in this day and age, where consumers will easily switch providers if they don't receive the experience they were hoping for. In order to maintain their customers and continue to grow. Brands need to foster personalized relationships through showing empathy, and understanding of likes, interests, history, and preferences that deliver in the right moments. Technology has evolved at a rapid pace to facilitate this mass customization. I call this innovation, hyper personalization. Some of our largest customers, such as Starbucks, leveraged this approach, to deliver real time immersive moments to consumers across channels and touchpoints. At Signals 21, you will hear the story of many of our customers, such as The North Face, Vans, Salling Group, COBS Bread, Arsenal Football Club, and Pure Archery Group, who are leading the way in providing a next generation approach to personalized experiences across stores, mobile devices, emails, and much, much more. In order to deliver on the next generation of personalization, brands need to establish three key imperatives, which will unlock value across the entire customer life cycle. One, understand customers with a B2C CRM. The goal of" know all that is knowable about the customer" for marketing engagement can be achieved through a real B2C CRM. Unlike traditional B2B CRM systems, or even CDPs, B2C CRMs are built from marketers just like you, and are all about capturing insight around individuals, and creating a unique value exchange at every touchpoint. Cheetah provides a B2C CRM environment for ingestion, data management and creation of a single marketing view of the customer, that is focused exclusively on creating one to one brand relationships. Second, activate insights with ML and orchestration. Once you have access to all of this great data, what can you do with it? Well, there's a world of use cases that you can leverage using AI and machine learning, to generate the next best action, the next best offer, and the next best experience, all in real time. You can automate and orchestrate all of the touchpoints, and ensure the left hand and the right hand are coordinated in all customer engagement strategies, and data is available to all channels. The ability to do this at scale and real time is what sets this strategy apart. Third, engage across channels in real time. Then it's about delivering the last mile experience, ensuring our applications and solutions support you in customer engagement, whether that be in mobile, social, email, direct mail, point of sale, ads, loyalty programs, or some combination of these areas. Our ability to tap into the collective wisdom of the platform and machine learning insights to deliver distinct value to customers at each step of a customer life cycle, from acquisition, to engagement and to retention, is what will help you win hearts and minds, and drive revenue and customer satisfaction. We call this strategy, relationship marketing. In this day and age, it's all about establishing long lasting relationships, with data, insights, and delivering on them in the right moments that matter. NextGen relationship marketing bridges the gap between data and execution, and ensures that brands can easily and fluidly understand the customer, activate insights, and deliver personalized experiences across all channels, in touchpoints, in real time. Relationship marketing leverages the power of a B2C CRM to" know all that is knowable about the customer", applies machine learning insights to intelligently determine the next best experience, and orchestrates across all channels and touchpoints, in real time, to ensure the customer is always at the center of every engagement strategy. This sets us apart from the tired and monolithic marketing clouds and the niche point providers. We are truly a platform that will help you foster great relationships with your customers. We have a momentous opportunity in front of us to help you transform your businesses like never before. To hear more from us about relationship marketing, make sure to tune into Manoj Goyal's product vision session on October 13th, which will be followed by numerous sessions from our product teams, that focus on platform innovation and how we will support relationship marketing. I want to wish you an excellent Signals 21, and I welcome your feedback and comments as we evolve our technology and strategy together with you this year and beyond. Now, let's kick it off with a bang.
Speaker 1: Welcome, enterprise marketers. We hope you're enjoying the age of the marketing cloud, a world where data would flow seamlessly from solution to solution, all under one roof, and your teams could execute quickly and effectively, like never before. But something wasn't quite right. The promise wasn't quite fulfilled, and a rumble began to swell. One by one, marketers started to realize that the cloud was just a smoke screen. Your data was siloed, locked up. Solutions were isolated and lacked innovation. Frustration took hold, as their promise turned to confusion. It became obvious that the marketing cloud solutions were really just a cobbled together group of disparate technologies that weren't actually integrated at all, except on their invoice. Well, there's a technology revolution happening right now that will change all of that, where data becomes actionable and powers personalized experiences that create true customer relationships, a vision that truly integrates your most critical customer solutions into one single platform. Because a platform brings data liquidity, data freedom. No walls or silos between acquired tools, but rather a framework, allowing for native actions across your marketing touchpoints. This revolution will displace the cloud, which has been raining on your marketing parade. It will lead you into open spaces, where your marketing strategy can thrive. The power of platform will ignite your teams and empower you to treat every customer as an individual. It will help you smash your goals. This revolution takes no prisoners, and it promises to change everything, one laptop at a time. Welcome to the new era of relationship management and the revolutionary Cheetah Digital Customer Engagement Suite. Welcome to Signals.
Rich: Well, here we are again, Tim, Signals 21. That was an explosive start, but no jumping out of a plane this year.
Tim: No, no planes this year, but yes, we took some employees out into the middle of Colorado and had some fun with ATVs and explosions. I hope you like that video. You'll be seeing more of that footage coming. And Bill's great kickoff. So, I'm excited to be back. Rich, what do we got in store this year?
Rich: Well, before I jump into the agenda, I just want to say, congrats to you and the team, another self- created, self- shot, self- acted, the marketing folks in the department being actors there, for the day, to create all of the material. It's great to see us putting our money where our mouth is, and trying to create some fun, entertaining stuff for our customers. So, well done on that.
Tim: Yeah. And look, right back at you. Everyone's seen the Wayne Knight videos, the Newman character from Seinfeld. I mean, he's world- famous, and all of your writing in those great scenarios, so I know everyone's been having a chuckle at those. So, kudos to you.
Rich: Yeah. Not quite Shakespeare, but I did my best.
Tim: Well done. So, let's jump in. We have five weeks of content. Let's just explain what each week is, and pick a session or two that must be seen. And by the way, we're going to end this session early, so that you can go and save a seat for all of these. So, we have some recommendations. Rich, why don't you kick it off?
Rich: Week one is the Inspire Week, and that's really all about identifying some of marketers' biggest challenges that they have today, and hopefully giving some great content that will allow you to think of different ways to maybe consider tackling some of those problems. So, lots of great content. Now, if I had to pick one session, just to sort of get it on people's radar, I would actually pick the session by Pierre DeBois, which is Click To Tell It On The Mountain: The Evolution of Cultural Marketing Signals. And we came across Pierre when we were searching, what's the best way, what advice out there for marketers, on how they should actually best engage the black community. And what I love about Pierre is the way he takes a sort of historical perspective, looking at what works and what hasn't worked, and the evolution of cultural marketing.
Tim: Yeah. Incredibly insightful. And look, if I have to choose one from this week, it's the next session right after this one, Clarity in an Uncertain Future: Cookies, Privacy and Other Marketing Roadblocks. You and I have been covering this topic for well over a year in our podcast, Thinking Caps. iOS 15 just launched last week. This one is a must- see. So you got to stay on after this, and go to the next one. What do we have in week two, Rich? What's week two all about?
Rich: So week two is the Innovate Week, and this is really why innovation and native actions are at the heart of today's marketing technology solution. So, if you're a customer or you're a prospect, and you want to find out what are the latest innovations coming out of Cheetah Digital, this is the week for you. So lots of great content, but I will put a stake in the ground and say, guys, make sure you turn up for the Platform Vision for the Cheetah Digital Customer Engagement Suite, where you're going to hear from Manoj, our chief product officer, really digging into what's next, what have we got coming out of it, how do we see the Cheetah Customer Engagement Suite evolving. So, make sure you've got that one on the radar.
Tim: Yeah, really exciting, Rich. I have some insight on that one. It's going to be great. But I have to choose The Customer Engagement Suite Difference with Torchy's Tacos. Scott Huddler, the CMO there, we sat down. We ate some tacos. Your mouth is going to water. We talked a lot about the future of marketing, how to turn customer engagement into a real loyalty program, and personalization, et cetera. So that's my pick for week two. You want to move to week three?
Rich: Yeah, let's do it. So week three is the Understand Week, which is really focused on single source of truth being the foundation of any digital ecosystem. So, thinking about how you understand data, get that marketing system of record. And then, in future weeks, we'll look at how you then best deploy that data to drive marketing success. But this is the data week.
Tim: Absolutely. And what's your pick here? I think I know what it's going to be, but let me hear it.
Rich: Yeah. Look, I mean, as the co- founder of a technology that's now Cheetah Experiences, I certainly couldn't not pick Zero- Party Data. That session is all about building those crucial first party relationships. And, I'm really pleased. I've got Adam from Arsenal Football Club, and we've also got Louise from GSK, who are going to be coming in and imparting some of their wisdom, to give lots of practical advice about how you can collect that all important zero- party data.
Tim: It's a hot- button issue. Everybody's looking at zero- party data right now, Rich, and I happen to know it's one of the most registered for Signals sessions. So, kudos to you. I am going to choose How to Utilize Mobile Across the Entire Customer Lifecycle with Andy Gladwin, Head of Mobile here at Cheetah Digital. I did the session with him. Four really simple categories on how you activate, engage, retain, and entertain. It's going to be great. I think you have to attend that one, if mobile is anything in your strategy. How about week four? Where are we going in week four?
Rich: Well, that's the Activate Week, which is connecting with your customers on the right channel, with the right message, at the right time, something we're all striving to do as marketers. So we're going to dig into that.
Tim: Okay, what's your pick there? Well, let me go with my pick first on this one, how about that?
Rich: You go for it.
Tim: COBS Bread. I sat with COBS Bread, 125 plus locations in Canada, a few in America, really strong strategy of customer engagement through the customer engagement suite. It's going to be a great session. You got to be there for that one. What do you got?
Rich: Well, I'm going to pump the analyst session here. We have Why Omnichannel Personalization is the Future of Marketing, and we're very pleased to have Mila D'Antonio from Omdia, formerly Ovum, an analyst coming on to talk all about that. So, that'll be a great session as well.
Tim: All right, Rich, last week, Engage. What do we have in week five?
Rich: Ah, Engage Week is absolutely jam packed, with customer and brand testimonials. So, forget the vanity metrics, customer lifetime value is what truly moves the needle. And this week is where we are going to be digging in to exactly how a variety of different brands are actually doing that. And we've got something for everybody. There is the Salling Group, a$ 14-$ 15 billion retailer and grocer. We've got North Face, Vans, multi- billion dollar fashion brands and retailers. We have COBS Bread, 110 outlet bakery chain in Canada. We have the Vitamin Shoppe. We have REACH, and we have Del Taco talking about a fantastic new loyalty program, which has launched to great fanfare, that you absolutely want to go know much more about. So, there is literally a ton of fantastic client testimonials and sessions this week. So, don't miss out.
Tim: We can't even pick one. So, everybody, register for all. Well, there we go. Let's kill this short. Let's get out of here. Let's go get ready for the next session. What do you say?
Rich: Let's do, as long as you don't make me jump out of plane again, I'm in. We'll do whatever.
Tim: Don't worry. By the end of Signals, I'll have you doing something fun. All right, people, enjoy Signals. It is kicked off officially.
DESCRIPTION
And we're back. Signals21 launches with our President, Bill Ingram delivering his opening remarks along with an explosive video to kick-start our award-winning virtual content series. We'll also give you a quick rundown on some of the key sessions across the 5 weeks of Signals.
Bill will go on to discuss how the concept of engaging consumers across the entire customer lifecycle, from acquisition to engagement, to retention, is more important than ever, and brands that achieve this will thrive and succeed in this environment. Bill will cover the evolution Cheetah has made with our customers over the past few years, and emphasize the shift in the market to real-time, 1-1 personalized experiences. This is a must-see session to get the latest corporate strategy from Cheetah Digital.
Today's Guests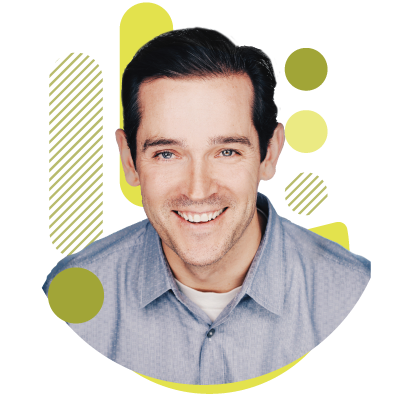 Bill Ingram
|
President, Cheetah Digital
Bill Ingram is the President at Cheetah Digital, where he leads the innovation team, which includes product management, product marketing, engineering, and user experience. With more than 25 years of experience in product leadership roles, Bill most recently led the Analytics Cloud business as Vice President and General Manager at Adobe. Preceding his years at Adobe, he worked at a variety of enterprise SaaS organizations including Sybase and Omniture. Bill lives in Utah with his wife, Amy, and three kids. When he is not working you can probably find him fly-fishing or cycling.