Path To Personalization: An AdAge White Paper Webinar w/ Live Q&A
This is a podcast episode titled, Path To Personalization: An AdAge White Paper Webinar w/ Live Q&A. The summary for this episode is: <p>As the sun sets on third-party cookies, a new study reveals marketers are anxious about personalizing customer data at scale, but also understand that deeper insights are the key to thriving in this new landscape. 86% of marketers say they are reducing their reliance on cookies and third-party data while 92% agree one-to-one personalization is important when engaging consumers. However, only 23% are executing personalization well right now. </p><p>We cover 4 chapters needed when considering a personalization strategy. </p><ol><li>The White Paper Criteria and Stats</li><li>The 101 on Zero-Party Data</li><li> The Value Exchange Economy</li><li>The Tools &amp; Skills Needed to Execute</li></ol><p>We will also dig into the stats from this white paper survey so you can benchmark your current capabilities and discuss how to tackle the hurdles across your martech stack, how to bridge your knowledge gap and share which data you need to personalize at scale. We'll even show you how to collect and make it actionable.</p>
The 4 Chapters We'll Cover
01:38 MIN
The White Paper Survey Audience Make Up
00:36 MIN
Stats Show Marketers Want To Ditch Third-Party Data
01:50 MIN
Stats Show Marketers Want To Personalize At Scale
01:37 MIN
The Different Types Of Data Defined
02:52 MIN
Why Psychographic Data Is Rocket Fuel
01:15 MIN
Getting Consented Data Is Key
00:51 MIN
Stats Show Marketers Are Not Yet Zero-Party Savvy
01:39 MIN
Scott Cunningham Chimes In On 3 Key Ideas
04:41 MIN
Why The Value Exchange Is Everything
01:49 MIN
Value Exchange Examples: 100 Million Data Records!
01:43 MIN
From Value Exchange To Personalization
02:00 MIN
How Clients Are Activating Zero-Party Data
04:17 MIN
Skyler Pace: Client Success Metrics Using Zero-Party Data
03:58 MIN
The Tools & Skills Needed To Execute
01:53 MIN
András Szőcs Talks Tech To Personalize
03:08 MIN
How To Vet the Tech You Need To Personalize
02:23 MIN
DESCRIPTION
As the sun sets on third-party cookies, a new study reveals marketers are anxious about personalizing customer data at scale, but also understand that deeper insights are the key to thriving in this new landscape. 86% of marketers say they are reducing their reliance on cookies and third-party data while 92% agree one-to-one personalization is important when engaging consumers. However, only 23% are executing personalization well right now.
We cover 4 chapters needed when considering a personalization strategy.
The White Paper Criteria and Stats
The 101 on Zero-Party Data
The Value Exchange Economy
The Tools & Skills Needed to Execute
We will also dig into the stats from this white paper survey so you can benchmark your current capabilities and discuss how to tackle the hurdles across your martech stack, how to bridge your knowledge gap and share which data you need to personalize at scale. We'll even show you how to collect and make it actionable.
Today's Guests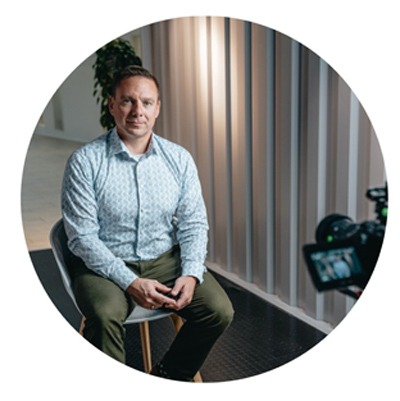 András Szőcs
|
Head of Customer Program and Center of Excellence (Group Senior Director) at Salling Group
András was part of the Salling Group team that assessed their technology needs when looking to personalize their digital connection with consumers. Having nearly 20% of Denmark in their loyalty program alone, András knows what's needed to execute effectively. He shares his thoughts from about the technology needed to win.
András Szőcs on LinkedIn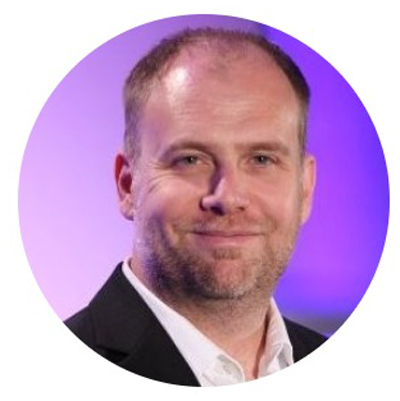 Scott Cunningham
|
Brand Safety & Privacy Expert, New Media Pioneer
Author of the "Defining Brand Safety" series by the Brand Safety Institute. He's the founder of the IAB Tech Lab, principal technology and program founder of the Trustworthy Accountability Group. He's the former head of product for Federated Media. He's the former president of Media Newsgroup Interactive. Was a pioneer in the development of usatoday. com. And more recently, you've probably seen him in the news as the architect of The News- Press ID. Great consultant with years of expertise.
Cunningham.Tech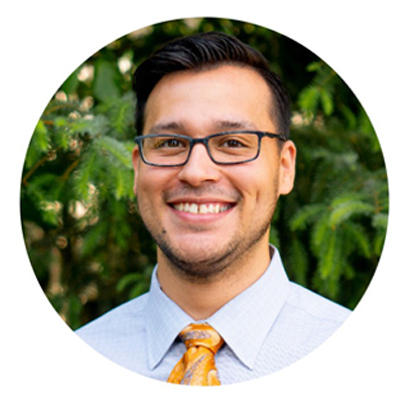 Skyler Pace
|
Digital Strategy Manager, Pure Archery Group
Skyler directs the consumer comms and interactive campaigns that touch the consumer audience for 7 brands in the Pure Archery Group. A collection of global sporting goods brands, PAG has adopted a strong zero-party data strategy and has been personalizing email, sms and websites based on psychographic data for years. He shares their results and amazing metrics behind this dedication to a personalized consumer journey.
Pure Archery Group