COBS Bread: How Community, Commitment and Technology Bake the Perfect Customer Strategy
This is a podcast episode titled, COBS Bread: How Community, Commitment and Technology Bake the Perfect Customer Strategy. The summary for this episode is: <p>COBS Bread is a community-focused bakery founded on values and tradition. Community and human connections are integral to their customer strategy, both in-store and online.&nbsp;With over 125 bakeries, their footprint is vast and their need for real-time marketing and engagement is paramount.&nbsp;Come listen and learn how their recent COBS Club Loyalty program with Cheetah Digital rolled out in 2021 smashing their acquisition expectations. We'll hear how the data and insights from that program are already getting them closer to the customer while shaping the products and services they offer and what the future of prediction and personalization looks for the brand.&nbsp;</p>
An introduction to COBS Bread + Cheetah Digital.
00:52 MIN
A brief history of COBS Bread.
02:25 MIN
COBS commitment to community.
02:00 MIN
Challenges in a competitive and saturated market.
01:44 MIN
Differentiating from the competition.
01:13 MIN
COBS Club - a unique digital loyalty program that gets to know customers as an individual.
03:22 MIN
Loyalty that elevates the customer experience.
00:42 MIN
Loyalty that removes friction and elevates customer experience.
00:42 MIN
It started with a punch card.
01:32 MIN
The importance of personalizing every customer journey.
02:05 MIN
120k members added in just 8 weeks.
01:08 MIN
Learning customer behaviors through loyalty.
02:08 MIN
The importance of a single source of truth.
01:31 MIN
The path to a true digital transformation.
03:06 MIN
DESCRIPTION
COBS Bread is a community-focused bakery founded on values and tradition. Community and human connections are integral to their customer strategy, both in-store and online. With over 125 bakeries, their footprint is vast and their need for real-time marketing and engagement is paramount. Come listen and learn how their recent COBS Club Loyalty program with Cheetah Digital rolled out in 2021 smashing their acquisition expectations. We'll hear how the data and insights from that program are already getting them closer to the customer while shaping the products and services they offer and what the future of prediction and personalization looks for the brand. 
Today's Guests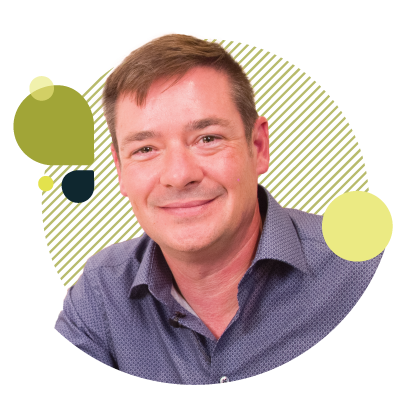 Brad Bissonnette
|
VP Marketing & Franchise Recruitment, COBS Bread
Brad joined COBS Bread in March 2017 to support growing the brand across North America and leads the company's marketing, product development and franchise recruitment teams. Brad's career has spanned over two decades in the food & beverage and hospitality industries including serving as Senior Director, Partnership Services for Oilers Entertainment Group where he led partnership marketing, media valuation and corporate hospitality. Bissonnette also held several leadership roles with Boston Pizza International including Director of Marketing.