The Jacket You Didn't Know You Needed; A Chat with Ian Dewar of VF Corp
This is a podcast episode titled, The Jacket You Didn't Know You Needed; A Chat with Ian Dewar of VF Corp. The summary for this episode is: <p>Join&nbsp;<strong>Ian Dewar</strong>, Global Director Consumer Analytics at&nbsp;<a href="https://www.vfc.com/" rel="noopener noreferrer" target="_blank">VF Corporation</a>, as he leads a visual session showing how they use consumer data driven by Cheetah Loyalty to build customer profiles and behavioral predictions. Many customers of&nbsp;<strong>Vans</strong>,&nbsp;<strong>The North Face</strong>&nbsp;and&nbsp;<strong>Kipling</strong>&nbsp;are huge fans of the core product like Vans Old Skool shoes, The North Face Nuptse jackets or Kipling Laptop backpacks. But helping our customers discover the products they use every day and didn't know we make is key to building Customer Lifetime Value and maximizing opportunity to build customer loyalty.&nbsp;Ian will also be hosting a LIVE Q&amp;A following his presentation.&nbsp;</p><p>If you haven't already, watch the Signals20 session with Frank Neumann, Sr Director of Consumer Lifecycle Management at Vans, as he shares how Cheetah Loyalty helps them deliver best in class emotional loyalty experiences and how members account for nearly 50% of their US direct to consumer revenue. Find that session in our suggested content at the bottom of this page.</p>
Introducing Ian Dewar, of VF Corp
00:35 MIN
The identities behind The North Face and Vans
00:37 MIN
To VF Corp, loyalty starts with looking at what customers need
00:51 MIN
This is how The North Face builds loyalty
00:08 MIN
Vans isn't selling shoes just to sell shoes, it's something more
00:25 MIN
VF Corps asks questions of themselves and, most importantly, of their customers
01:01 MIN
The North Face and Vans loyalty programs allow their member to express their uniqueness
00:55 MIN
These loyalty programs offer engagement outside of just buying product
00:50 MIN
The value exchange inherent to the Vans Family program
01:09 MIN
The ability to customize members' content starts in the onboarding process
01:13 MIN
What is at the core of emotional loyalty?
00:11 MIN
Getting to know their customers and building profiles off of it
00:52 MIN
The predictive profiling process
00:54 MIN
An example of predictive profiling for The North Face members
00:39 MIN
An example of predictive profiling for Vans members
00:47 MIN
The North Face back to school campaign
03:18 MIN
How their collected data helped them during the height of COVID
01:59 MIN
How Vans served the community during COVID
01:10 MIN
The North Face Summer Base Camp Program
01:40 MIN
By building a true emotional connection, VF Corp encourages customer engagement with their product
00:28 MIN
Loyalty data is essential data
00:48 MIN
Zero-party data is very important to VF Corp
00:45 MIN
The customer journey: happy customer become repeat customers
01:13 MIN
Emotional loyalty begins with improving customer experience
01:16 MIN
DESCRIPTION
Join Ian Dewar, Global Director Consumer Analytics at VF Corporation, as he leads a visual session showing how they use consumer data driven by Cheetah Loyalty to build customer profiles and behavioral predictions. Many customers of Vans, The North Face and Kipling are huge fans of the core product like Vans Old Skool shoes, The North Face Nuptse jackets or Kipling Laptop backpacks. But helping our customers discover the products they use every day and didn't know we make is key to building Customer Lifetime Value and maximizing opportunity to build customer loyalty. Ian will also be hosting a LIVE Q&A following his presentation. 
If you haven't already, watch the Signals20 session with Frank Neumann, Sr Director of Consumer Lifecycle Management at Vans, as he shares how Cheetah Loyalty helps them deliver best in class emotional loyalty experiences and how members account for nearly 50% of their US direct to consumer revenue. Find that session in our suggested content at the bottom of this page.
Today's Guests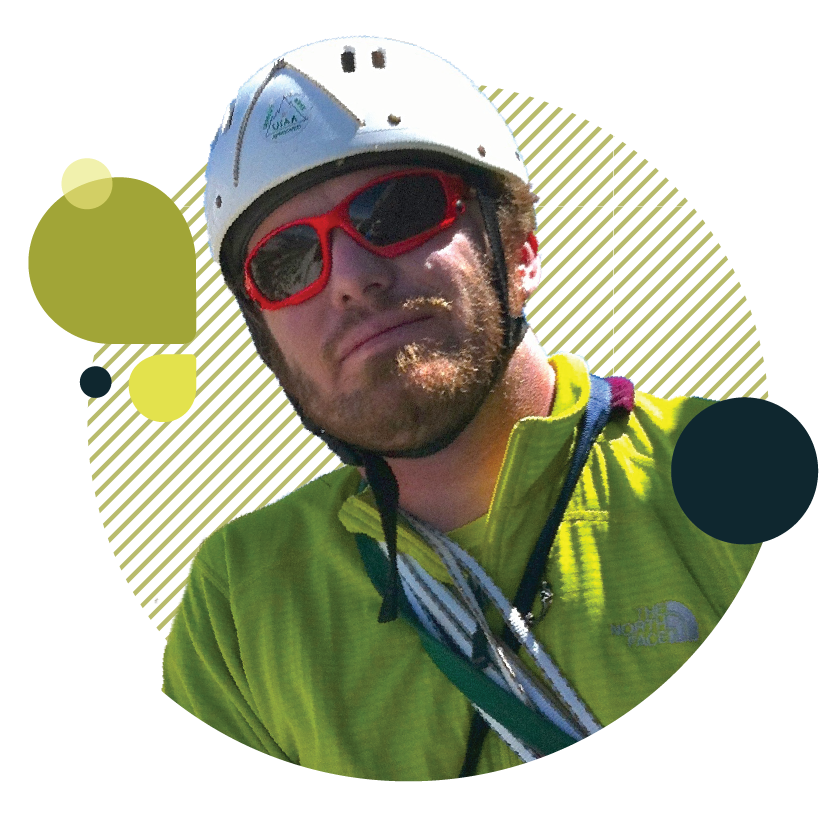 Ian Dewar
|
Global Director Consumer Analytics at VF Corp
Ian calls himself an accidental marketer. The route to VF Corp came through The North Face and started with creating unique experiences and a lifetime of building strong relationship marketing skills. Building on his outdoor and customer experience, Ian developed the VIPeak Rewards program for The North Face. Combining consumer loyalty with activity based rewards and offering outdoor adventures as benefits, VIPeak Rewards helped feed into a complete customer lifecycle view to better understand The North Face customer and reward those customers for doing what they love. Using loyalty data Ian transitioned to consumer analytics and his current role in bringing customer centricity to live across the full VF brand portfolio.