Rise of the Ethical Consumer
This is a podcast episode titled, Rise of the Ethical Consumer. The summary for this episode is: <p>Countless consumer surveys show that consumers care. Even in these times of economic flux, ethical consumer spending continues to rise, as modern consumers use their wallet to let brands know they care about its corporate footprint, stance on environmental issues, where they spend advertising dollars and political associations.&nbsp;</p><p><br></p><p>So as consumers seek to align themselves with brands who share their values, what does this mean for brands? Make sure you attend this panel session that will leave you not just educated, but inspired on how to meet the rising demands of the ethical consumer.</p>
Meet your host: Journalist Charlie Crowe
00:43 MIN
Startling numbers behind the sharp rise in ethical consumerism.
01:06 MIN
Brands need to think carefully about their social and political associations
00:39 MIN
Brands need to think carefully about their social and political associations
00:39 MIN
A brand's social affiliations will be taken into consideration by consumers
00:27 MIN
Brands' over-reliance on using social media to reach customers is a perilous game
00:27 MIN
Shift away from social media and onto a strategy of owning customer journeys
00:25 MIN
Customers say NO to Facebook -- 77% see pulling ads from Facebook as a good move
00:48 MIN
Charlie Crowe interviews Andy Burr of ecountabl and Jessi Baker CEO and founder of Provenance
01:06 MIN
How did Andy Burr get started with ecountabl?
01:13 MIN
Individual choices can be a burden, but also a huge opportunity
01:04 MIN
What evidence is there that customers are putting environmental and ethical concerns at the forefront of their buying decisions?
01:15 MIN
ESG: how consumers can assess the corporate footprint of the brands they do business with.
01:35 MIN
How ecountabl reveals the ESG info of the companies consumers buy from
00:37 MIN
How ecountabl enables brands like Walmart to provide ESG scores
01:36 MIN
Ethics are becoming a differentiator like price and product.
01:11 MIN
Jessi Baker of Provenance discusses the brand.
01:13 MIN
How Provenance is consumers actionable data on their carbon footprint.
02:13 MIN
The 5 ethical considerations for brands and consumers.
03:11 MIN
Jessi Baker on sustainable brands.
01:39 MIN
Tim Glomb: Hello, I'm Tim Glomb, the VP of Content here at Cheetah Digital, and boy, do we have a session for you? This session is titled The Rise of The Ethical Consumer, and this is a topic that's been increasing in importance for years, and we're proud to be covering a number of perspectives across a number of sessions. That's right, this is simply a part one in multi- part series with experts, entrepreneurs, executives, and other well- informed players who've been keeping an eye on consumer trends when it comes to ethics, values, and other emotional factors across today's commerce landscape. So the good news is that because you've attended and watched this session, we'll be emailing you alerts for new episodes in this series as they become available. You'll also soon see that we've brought in a good friend to Cheetah Digital, Charlie Crow, to produce the series of interviews for us in The Rise of The Ethical Consumer. Charlie was the founder of the Festival of Media Awards Circuit. He's hosted many, many interviews across a ton of live event sessions all across the world, at top media and advertising conferences, and he's also held stints as journalists and commentators for the likes of the Financial Times, and CNBC, covering a world of media and commerce. A seasoned researcher, I'd say, and friend to many C- suite faces across a wide range of verticals, Charlie will bring out the nuggets and perspective you need to consider as you navigate the world of the ethical consumer. So where do we begin in? Well, how about I give you some stats and facts to build the case that this is indeed a topic marketers across the globe like you need to keep as close to the vest as you develop your marketing strategies? In fact, did you know, in our Consumer Trends Index reports, which we create and offer for free annually every year to you, 16% of consumers in loyalty programs said the top reason they were indeed loyal to a brand is because the brand aligned with their values and personal beliefs. 16%. That's an important factor to consumers when considering a loyalty strategy. So if you don't have one, you need one. We've got plenty of topics and sessions around that. Go check those out. But furthermore, we asked 5, 000 global consumers in the 2021 Consumer Trends Index Report, why they might switch brands in any given category, and 22% noted a brand's ethics would be a determining factor, with 16% noting that brand safety is an influence on their decision to do business with that brand. Now, ethical consumerism has been on the rise for many years, with more and more consumers seeking out plant- based, organic, fair trade practices, reducing plastic use, and thinking about the fuels a company may use, and the impact that has on the environment. A newer phenomenon is that conscientiousness that extends to corporate values and political associations. In the polarized society we live in today, consumers are making ethical decisions when it comes to the organizations they do big business with, and brands need to think carefully about social and political associations, and the impact that can have on brand loyalty and your revenue sheet. Those same global consumers that we asked, we asked them specifically about their purchases online with brands, and 25% said that a brand's social or affiliations would affect their longtime e- commerce behavior with that brand. So consider that. Furthermore, 38% of consumers are concerned about where a brand sources their products, and 39% were concerned about the environmental impact of brands they consume. So I'd like to share one more collection of stats with you, before I turn it over to Charlie and his guests. If you were to pick up a copy of Forbes' World's Most Valuable Brands List, and it's easier to list the behemoths in the top 100 that haven't curtailed social media ad spend, as a result of those giant social media platforms not doing enough to take tangible steps to prohibit hate speech. It's a topic, it's been around. It's in the news. We know this. Demanding that there is a safe environment on platforms that we spend heavily on as marketers, and these platforms we associate heavily with, long- term brand health issues like hate speech, online bullying, extremist content, fake news, and all the like, these are canaries in the coal mine that should be telling marketers, people like you, that being overreliant on social platforms to reach customers is a perilous game. Rather, they should be shifting to a strategy of owning customer journeys, and compliantly collecting and actioning data to build more meaningful relationships with consumers. So they should invest in social advertising to get consumers off of the social platforms, and into their own direct channels, versus relying on those social media ads as the channel to communicate with consumers. And although current circumstances mean more consumers are shopping online than ever before and buying from social ads more than ever, before a staggering 79% of consumers want the brands they do business with, to invest in loyalty programs that offer real value, rather than loading up on Facebook advertising, and nearly who thirds of those consumers would like to purchase from brands that boycott Facebook all together. Yeah, those stats are real. So consider that when you're considering your social media strategy. Additionally, 77% of consumers see pulling ads from Facebook with positivity, and 74% don't think Facebook does enough to stop harmful content. So these are all related to the ethics and the values of our consumers. First off, be sure to download your free copy of the 2021 Consumer Trends Index Report from cheetahdigital. com. It's in the resources navigation. You can drop down to Research and Reports, and you'll find it there. And we have a new one coming out for 2022, so be on the lookout for that. But let's get into it here. Let's kick off our first official episode from the series. Charlie Crow is going to speak with two very interesting leaders. They're arming consumers with the data they need to make decisions with their wallets. First up is Andy Burr. He's the CEO and Co- Founder of ecountabl. It's an awesome app available here in the Americas that allows consumers to see in real time where their money is being spent, and how each brand they spend with stacks up against their values, across nearly 20 categories. Those categories include things like their stance and impact on the environment, racial and gender equality, et cetera. It's a great app. If you're in America, download it, connect your bank account, and you'll see exactly what I'm talking about. Secondly, he's going to talk to Jessi Baker, who's the CEO and Founder of Provenance. Her company empowers brands and manufacturers to build brand value by exposing the impact of their supply chain practices and their products, through transparency to the consumer. It's an interesting use of blockchain technology to help consumers feel good about their purchases. So let's get into it, right? Let's jump right in, and I'm going to turn it over to Charlie and his interview with Andy Burr. Enjoy.
Charlie Crow: We're delighted to have with us, Mr. Andy Burr, who's the Founder and CEO of ecountabl, a really intriguing and fascinating new app launch into this ethical space of marketing. Tell us a little bit about yourself, and what brought you here in your career?
Andy Burr: Hey, Charlie. Yeah, first, thanks for having me on. The origin story for this, I've been in climate for about 15 years, including most recently with the US Department of Energy, where I was leading policy work for the$ 200 million building technologies office, and I had a conversation with a colleague one day, this was just in the hallway, and he came up to me and he said," Do you know today, it is easier to be recognized for your sustainability and social purpose leadership, if you are a building, a cup of coffee, or any number of thousands of other products, than it is as a human being?" And really, that question was, I think the start of our journey where we thought," Look, these big societal problems require society to engage, and there ought to be a way for people to understand how they're doing in some of these really important issues."
Charlie Crow: Yeah, because at the end of the day, at the individual consumer level, although we all feel so guilty all the time about whether our purchase behavior and practices are in line with what they should be from an ethical and environmental standpoint, it's a huge burden on the individual level to try and do good really, don't you agree?
Andy Burr: It's a burden, but it's also an opportunity. I mean, when you look at, at least at the United States, two thirds of the economy is consumer spend. That's$ 14 trillion. So, we look at this area as one where very small changes can have just very profound effects across society. I'll also say a lot of the effort in sustainability and social purpose has been focused on the corporate, but that really is going to start to change here, and we're in this area with democratized social movements. Again in the United States, 50 million plus people have raised their hands around things like Me Too, and Black Lives Matter. So, society is just at a very different point than it has been in the past.
Charlie Crow: It is, but I think we've also come to realize that corporate change requires consumer activism. It requires a nudge from the consumers. What evidence do you see in the US economy or elsewhere, that there is indeed true evidence that consumers are now basing environmental and ethical concerns at the heart of their buying behavior?
Andy Burr: Yeah, there was this great study a couple years ago on the belief- driven buyer by Edelman, the global PR firm, and they've updated that and found six in 10 global consumers now, the social purpose of a brand is material to their purchasing decision. And that doesn't mean that it trumps quality or it trumps price, but it does mean that it is there as a factor in a way it wasn't before. But you can cite stats all day long. I trust my eyes and my ears, and I look around, and I see Google, Yelp, Macy's, Afterpay, Amazon, all of these enormous global companies now are showing things like black owned businesses, woman owned businesses. So to me, this is the beginning of really a new area that we're moving into.
Charlie Crow: So I hear what you say, Andy, and I think, one of probably the big disconnects around this area, particularly in the States, is that there's been a huge push around the awareness of environmental and ethical concerns in corporates around this principle, or this little acronym that you guys know as ESG, but that hasn't necessarily yet translated into the wider consumer area. Could you just explain that to our viewers, what ESG is in the States, and what you're trying to do at ecountabl to, I guess, make that principle into a wider consumer awareness stance?
Andy Burr: Sure. ESG is looking at dimensions of a company, aside from the straight financials, right? So it's looking at governance, it's looking at environmental impact, it's looking at social impact, it's looking at how you treat your workers, all of these things. And for years, and years and years, this ESG information has been, in the United States, produced by Wall Street, for Wall Street, and at no point has there been an effort or a delivery mechanism to get this stuff off of Wall Street, to Main Street, to help consumers, to help job seekers, to help society. And really, when I step back and look at this, the true power of this information is that it's serving all members of society, right? And not just investors. So that's really at the heart of what we're doing. We're taking a lot of these information assets that exist for investors today, and democratizing them for much broader populations.
Charlie Crow: So explain to me a little bit more then about what ecountabl does right now?
Andy Burr: Yeah, so we are taking some really, really good, sophisticated, independent ESG information about a really large segment of the American economy, and we're productizing it just a little bit differently to make it useful, and actionable, and interesting for number one, ordinary people, that's through our consumer application, and we tie that directly into spending. You can connect a credit card, and then we can show you how your purchases align or don't align with your values, using this ESG information in the background. But the other thing we're doing is when these ESG assets start to serve other parts of society, it won't just be a direct to consumer play, it will be very, very interesting for businesses that serve consumers. And I'm talking here about big e- commerce platforms, I'm talking about big consumer banks, I'm talking about job search platforms, that when we go and talk to them, they're all telling us," Look, we understand the future of digital experience for us includes values and includes ESG data, but number one, we don't want to become an ESG company. Number two, we know we want to do this. We have C- suite approval, but number three, we don't really know what to do, because nobody's really out there doing it yet." What we bring to the table is a very personal scoring system to help people find brands that share their values. So we take that ESG information on one side, this company has done a gender pay equity assessment, or it's done other good things, it empowers women employees. And then on the other side, every one of our users rates their values. So you can say," Hey, gender equality is really my issue, whereas climate change, I care about it, but it's not really my thing," and we take both those sides and put it together into something that tells you, Charlie, which companies are best for you, tells me, as Andy, which companies are best for me. Now, with Walmart, really the opportunity we see is not that you're walking down the aisle with the ecountabl app, but that we work with Walmart to power exactly this kind of experience for Walmart. So when you're in the Walmart app, Walmart is showing you exactly what I just described.
Charlie Crow: Are we moving into an era where ethics and brands standing out and competing on their brand differences, in areas such as sustainability and diversity, do you think that that could be the badge that might describe the next decade, or is that too fanciful, or is it too early to even think that?
Andy Burr: Ethics, values, whatever you want to call it, it's saying the same thing. You're seeing the largest brands doing this. They're not only integrating it into their messaging, but they're using it, they're operationalizing it across their platforms and their products to build brand trust, to create emotional connections, to be more competitive. So, it's here. I think that the train is being boarded. It hasn't quite left the station yet, but again, in some ways, it's still early days. There's a lot of discovery that still needs to happen. Brands are still nervous about pulling the trigger on something like this, just because there isn't a whole lot out there for them to look at and know, right? Know that it's going to do A, B, or C.
Charlie Crow: Andy, Andy Burr. I mean, I wish you the hugest of luck with this amazing endeavor that you're putting together. I hope we can encourage you and your business partners to come over to Europe and extend that business, and I wish you all the very best for the future. Thank you very much. Andy Burr, Founder and CEO of ecountabl. Tell us what Provenance does, and when you founded the business, and what insights lay behind the business originally?
Jessi Baker: Sure. Yeah. Well, maybe I'll start with kind of the founding story. I started Provenance, personal frustration for how little we know about the things we buy. As I've told you, I was studying manufacturing engineering at uni, and got the opportunity to visit different supply chains behind different consumer goods. And yeah, that led to a real realization that we know so little about products, and the box stops with us, right? We're the ones that buy it at the end of the supply chain, and actually, we should take responsibility for everything that happens before we buy it. So it was seeing that journey behind the product that led me to a real realization, that the reality is we need to know more about products, where they come from, and the impact they have on people and planet. So yeah, I mean, Provenance is really set up to tackle that. We're here to enable every single product to come with its impact on people and planet, and we do that through partnering with brands and helping them to be transparent in an incredible way using software.
Charlie Crow: And what Provenance is doing is ultimately calculating the carbon impact of every single unit of production that goes into a product, human, logistical, chemical, and so on and so forth, to build up what a score of the carbon output, the impact this individual bottle of shampoo has on the environment. Tell us how it looks to us, what kind of information you're managing to extract for us?
Jessi Baker: Yeah, sure. I mean, we actually do an incredibly simple job. There's a lot of other software and tools and things that sit inside the supply chain that help businesses to calculate the footprint of the product, and even kind of trace products. All Provenance is doing is helping businesses to take that internal data and translate it to the consumer in a format that's consistent for consumers, so they don't need to learn a new language every time they buy jeans, or tomatoes, and credible. So we ensure every single impact claim comes with evidence and verification, and that's it. We're a very small part of the overall kind of workflow of what's going on, but we really believe that there's no sustainability without transparency, and we need transparency to be consistent and credible. So for a consumer, what they see is essentially, you can look at our kind of key feature, which is Proof Points, and Proof Points are like little, they're like badges that mostly sit inside product pages, like in e-commerce. So under the Buy button, you'll see a little set of badges Powered by Provenance, and these are the kind of consistent, credible, transparent claims that relate to that product. And when you see the Powered by Provenance, you know they're consistent. So when we say net zero, we mean the same thing everywhere, not one scope here, one scope there, which is what's happening now. We make it very consistent, and every single badge is clickable, and you can see either evidence from the brand, or you can see third- party verification, so you know this isn't any old brand marking their own homework. This is legitimate, there's actually credibility behind what's being said here.
Charlie Crow: And is it just climate change related claims that you are looking at, or do you do look at other areas of supply chain such as ethical treatment of partners, or diversity agendas, or so on?
Jessi Baker: Yeah, so we look at five different impact areas. So climate is, of course, one. Nature is another, where we look at impact on land, animals, those kinds of things. Waste, so are you going inaudible measures inside your supply chain to reduce discarded materials? And then we also look at workers and community, which is where, yeah, we look at different labor rights conditions inside factories, supply chains, all myriad of areas. And then communities embraces also things like governance, the kind of, I guess the external societal impacts of a supply chain and product.
Charlie Crow: And so, what evidence are we seeing, Jessi, that consumers themselves are basing their purchase preferences and their brand choices on one or all of these five ethical considerations that you look at?
Jessi Baker: Yeah, no, it's a really interesting question, because I think we're sort of moving from a time where ethical consumption was quite niche, and also quite hard. You had to kind of go on a bit of a mission and download some niche app or something to find out if a product was good or bad, and even then, it was quite it hard to work it out. So I think we're actually going through a bit of a transition where consumers expect this to be part of their shopping experience. They don't want to have to go away to another place to find out if something's true. They want to see that right there in the brand or retailer ecosystem. I think it's interesting, like what Provenance is trying to do is also make it as seamless as possible. So we're inside product pages to help nudge decisions and enable conversion based on those credentials, but we're also inside search, we're inside the filter, we're inside places before you've even kind of selected a product, trying to help nudge behavior there. And I think increasingly over time, we're also influencing the buyers, the people that are deciding what products to put on these e- commerce sites in the first place, and kind of constantly raising the bar so that you're not really seeing any products that don't meet the base level of sustainability credentials with insight and experience.
Charlie Crow: And is there any particular area that brands should be more aware of than others, from the insights that you're providing now through this platform?
Jessi Baker: Definitely. I mean, I think there's some things that won't surprise you. We've had a huge rise in people caring about packaging, and packaging waste, and plastic, and non- recyclable plastic, and things like that. So I'd say our Proof Points that relate to the recyclability of packaging have been very well engaged with. Also, if the materials in packaging are recycled themselves, so using materials for a second time to reduce packaging. Those things get really high engagement rates, I think just due to a lot of inaudible effect, and things like that. But I also think there's, there's Proof Points. that kind of maybe are a little bit more niche, but we're actually starting to see a lot more engagement with, so net zero, or brands that are doing something on carbon, even just being able to share carbon measurement for your product. So the fact that you've measured it and are transparent on the impact that that product's having through your supply chain, I think can earn a brand a lot of engagement and kudos, even if it's not perfect yet. So I think that transparency on the level of carbon is certainly gaining engagement, but then I also think on the other side, social issues as well, like we are seeing engagement with the slightly more kind of nuanced issues related to governance and labor standards. I'd say the governance ones get a lot more engagement, so things like female owned business, those kinds of things. Making that available at the point of sale, it's amazing how many people interact with that kind of knowledge.
Charlie Crow: Are any particular brands, in your experience, more progressive in this area than others? Would you flag up any that are particularly just shining stars at the moment in this area of sustainability and responsibility?
Jessi Baker: Yeah, I mean, I definitely think there are brands that are ahead of the game and have this kind of baked into the DNA of their company, but I guess I just wanted to say that it doesn't mean that every brand can't be part of this movement. Like I think for me, consumer goods brands without sustainability credentials that are trustworthy are going to be irrelevant to a very large proportion of shoppers by 2030, I'd say. So I really think every brand has something to say. I think the one interesting thing that people maybe don't realize is everyone assumes small brands must be better than big brands, the kind of born good small brands, but often, it's interesting, bigger brands often have a lot more control over their supply chain, and often a lot more or knowledge, people on the ground working on key commodity supply chains, versus a smaller business, so they could actually make really big, impactful changes quite quickly with the huge buying power that they have. So in terms of kind of aggregate impact, it's interesting, the small brands that are born good, you might think," Oh, okay. I should just shop from them," but actually encouraging some of the bigger brands as well and kind of using this to say," Okay, I'd like to see more sustainable uses of materials," et cetera, actually, you can drive a big impact that way as well.
Charlie Crow: Jessi, thank you very much.
Tim Glomb: Well, there you go, rise of The Ethical Consumer It is a growing concern, it is a growing topic, and consumers have more control than ever. As I mentioned at the top, this is part one in a multi- part series. We've got voices coming from Unilever, we've got voices coming from Afterpay, all kinds of different brands, media agencies, and media buyers. So check your email. We're going to be emailing you, because you registered for this session. We're going to be sending you these next ones that'll come in your inbox, but right now, you need to hurry. You need to get over to the main agenda, and you need to find the next session with Tom Fishburne. I'm going to be hosting a live Q& A. He is one of the funniest guys in marketing. You've seen his cartoons all across Instagram, LinkedIn, et cetera. So get over there, get right now to the Tom Fishburne session, and I'll see you on the other side in a few minutes. Thanks for watching.
DESCRIPTION
Countless consumer surveys show that consumers care. Even in these times of economic flux, ethical consumer spending continues to rise, as modern consumers use their wallet to let brands know they care about its corporate footprint, stance on environmental issues, where they spend advertising dollars and political associations. 
So as consumers seek to align themselves with brands who share their values, what does this mean for brands? Make sure you attend this panel session that will leave you not just educated, but inspired on how to meet the rising demands of the ethical consumer.
Today's Guests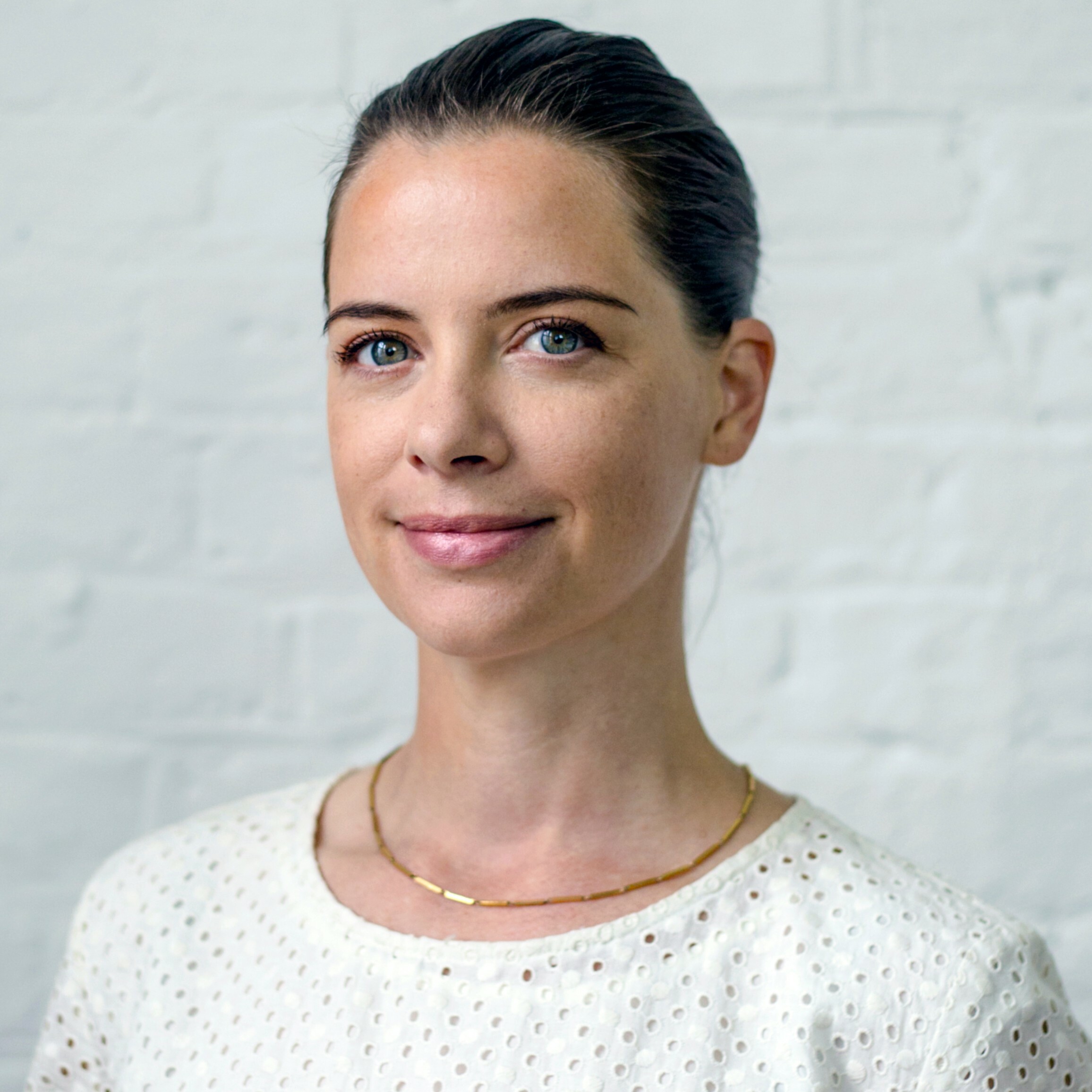 Jessi Baker
|
Founder & CEO, Provenance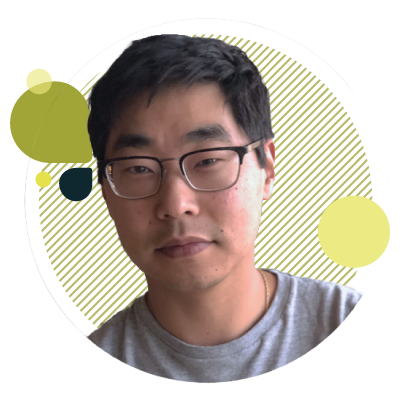 Andy Burr is CEO of consumer app ecountabl that connects consumers with companies that share their values by analyzing their daily bank transactions. Previously he launched a major urban initiative at the U.S. Department of Energy announced by the Obama Administration in 2016 and co-directed a $20 million special project that worked with U.S. mayors on climate policy.