Episode 7  |  40:53 min  |  05.21.2021
Tips From the Experts: Cheetah Experiences — Exploring the Top 5 Programs of 2020
This is a podcast episode titled, Tips From the Experts: Cheetah Experiences — Exploring the Top 5 Programs of 2020. The summary for this episode is: <p>First- and zero-party data are the foundation of truly great, truly personalized marketing campaigns. With the right strategy in place and the right technology, brands can connect with consumers in genuine and authentic ways.&nbsp;</p><p><br></p><p>SVP of Global Experiences Nick Watson and Senior Director Product Marketing Nicholas Einstein join together to show you how to launch, grow, and optimize your zero-party data program using Cheetah Experiences. Join the session to learn why some of the world's leading brands use Cheetah Experiences as their solution for data acquisition and activation and what makes their programs successful. You'll also see some of the most valuable programs of the year, explore 85+ Experiences in the library, and see exactly what separates Cheetah Experiences from the pack.&nbsp;</p><p><br></p>
Key Takeaways
Show Notes
Guests
What is Cheetah Experiences?
Don't need to boil the ocean -- just start small when it comes to creating Experiences
Aeropostale's "Fit Finder" Experience epitomizes an engaging zero-party data campaign
Arsental Football Club's great fan Experience
Tip: an underlying data platform is essential to connecting all this data
How Haagen-Dazs is using the full CES
Air New Zealand's successful zero-party data campaign
Test! Learn! Optimize! Repeat!
Kraft Heinze connects with a Kraft Singles campaign
Kellogg's tries to understand more about their customers and preferences
How Manchester United is getting people in "seats" during the pandemic
Bud Light's new CMO -- Chief Meme Officer
Enfamil's great value proposition
How advanced do you need to be to build an Experience?
What's required to build an Experience?
How does mobile work with Cheetah Experiences?
What KPIs should you look at in Experiences?
Gamifying campaigns in Cheetah Experiences
First- and zero-party data are the foundation of truly great, truly personalized marketing campaigns. With the right strategy in place and the right technology, brands can connect with consumers in genuine and authentic ways. 
SVP of Global Experiences Nick Watson and Senior Director Product Marketing Nicholas Einstein join together to show you how to launch, grow, and optimize your zero-party data program using Cheetah Experiences. Join the session to learn why some of the world's leading brands use Cheetah Experiences as their solution for data acquisition and activation and what makes their programs successful. You'll also see some of the most valuable programs of the year, explore 85+ Experiences in the library, and see exactly what separates Cheetah Experiences from the pack.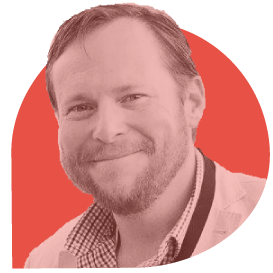 Nicholas Einstein
Sr Director, Product Marketing, Cheetah Digital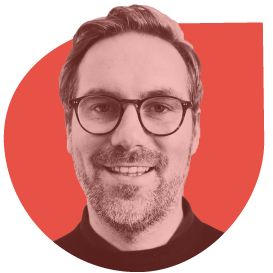 Nick Watson
SVP, Global Experiences Solutions, Cheetah Digital